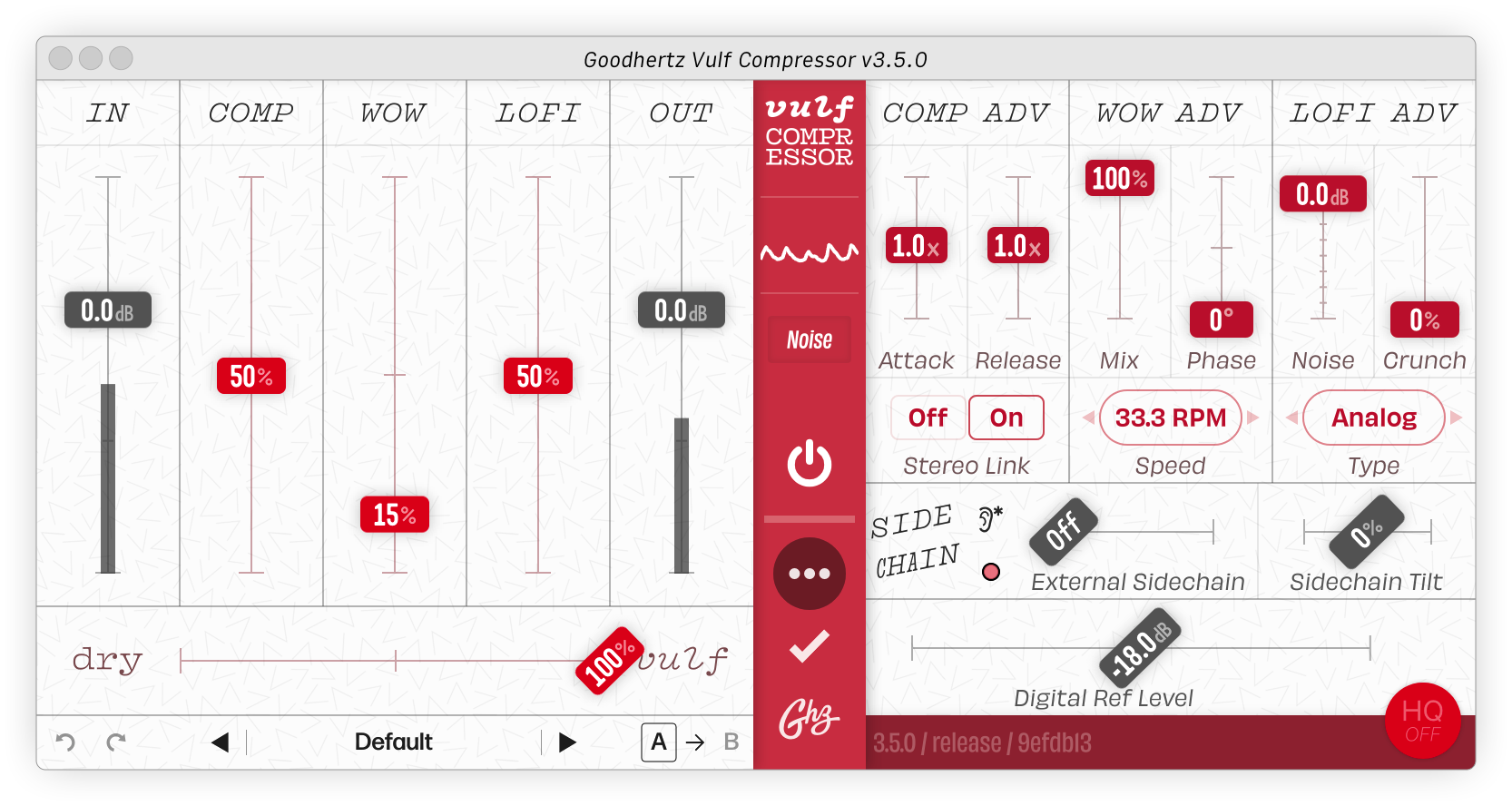 Beastly compression, by Vulf.
"Compression really is the salt of music mixing. It's the ultimate tool of a mix engineer and the Vulf Compressor is a really boutique, top-shelf Himalayan pink sea salt. This can really change the direction of a song. It's kind of a one-trick pony in the best sense, in that it gives our songs a really distinct sound and some people will just put it on the entire track. It's been a really cool addition to people finding out about Vulfpeck through this plugin. I really believe in it. We would not be selling it or commanding that price if it wasn't a total game changer."
Sometime around the turn of the century, an unknown Japanese DSP engineer engineered a radically weird compression algorithm for the Boss SP-303 Dr. Sample Sampler.
Years passed, and this "Vinyl Sim" compression languished in obscurity, a dark art known only to practitioners of instrumental beatmaking, producers like J Dilla and Madlib.
But then Vulfpeck's Jack Stratton read about the compression algorithm on a forum and enlisted two friends, Devin Kerr and Rob Stenson (co-founders of Goodhertz), to bring that algorithm to life in a digital form.
But Devin did more than just bring it to life — he expanded the algorithm, fine-tuned the sound, perfected its oddity.
And now that compression is the Vulf Compressor.